When it comes to enterprise level business software, benefits are innately tied to how correctly and consistently personnel use it across an organization.
Gartman's Distribution Management Software (DMS) is no different. The platform dramatically streamlines business processes, boosts productivity, and ultimately provides a distinct competitive advantage when utilized to its fullest degree.
So how can customers ensure they are getting the most out of DMS?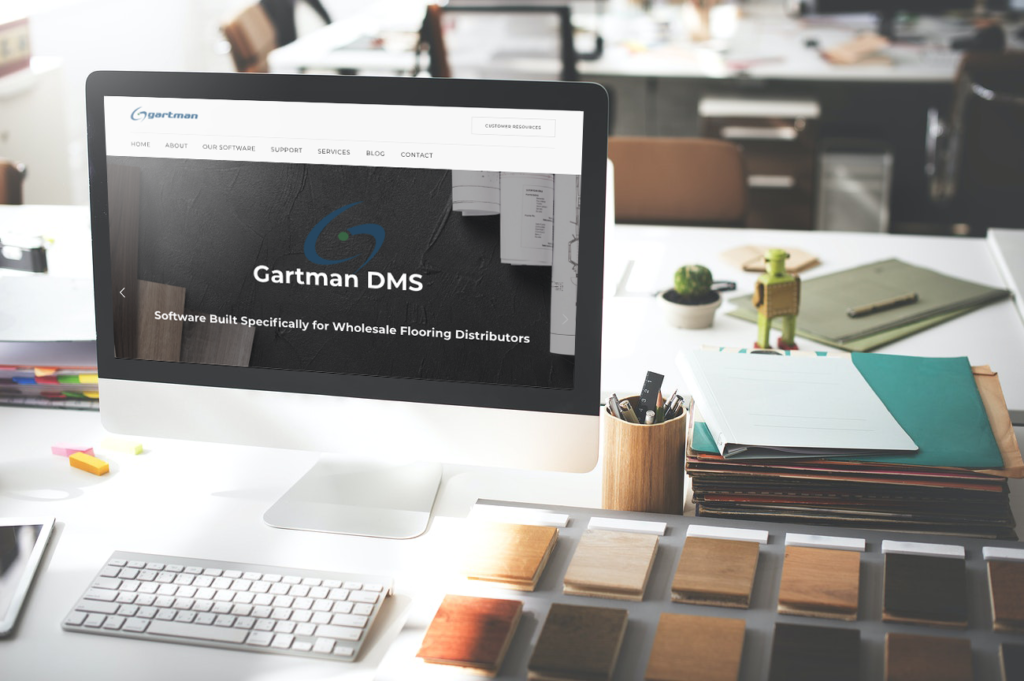 According to Gartman Founder and CEO Laronne Gartman, "One of the most important things a customer can do is to gain a full understanding of the tremendous functionality that the Gartman DMS solution has."
DMS is robust in features, touches most departments throughout a company, and is used by multiple users for different tasks. Thus, the ability to understand and tap into all the functionality of the system is paramount.
"Beyond the initial training provided prior to and during installation – we are proud to offer an array of resources and methods for the users of DMS to navigate the system, train new employees, or simply refresh their memory," added Laronne Gartman. "Customer service and support is at the cornerstone of everything we do."
Service and Support
Gartman's team of Business Analysts and Support Personnel have been helping wholesale flooring distributors for 40 years. Our highly skilled, dedicated staff of professionals know the DMS system inside and out. They also understand the unique challenges flooring distributors face.
This team, alongside our Support and Service business model, play a key role in ensuring each customer gets the most out of their investment in the DMS solution.
Resources
Gartman Knowledge Base/Software Wiki
Housed under the Customer Resources section of our website, Gartman customers have exclusive access to a full library of DMS documentation via the Gartman Knowledge Base and Wiki. This provides an extensive collection of information including release notes, field level definitions for every screen, shareable links, downloadable pdf versions, and much more. Alongside DMS documentation you will find the same level of detail for Gartman add-on applications and third-party integrations. Additionally, a 'Frequently Asked Questions' section is available for quick reference to questions and issues seen most often.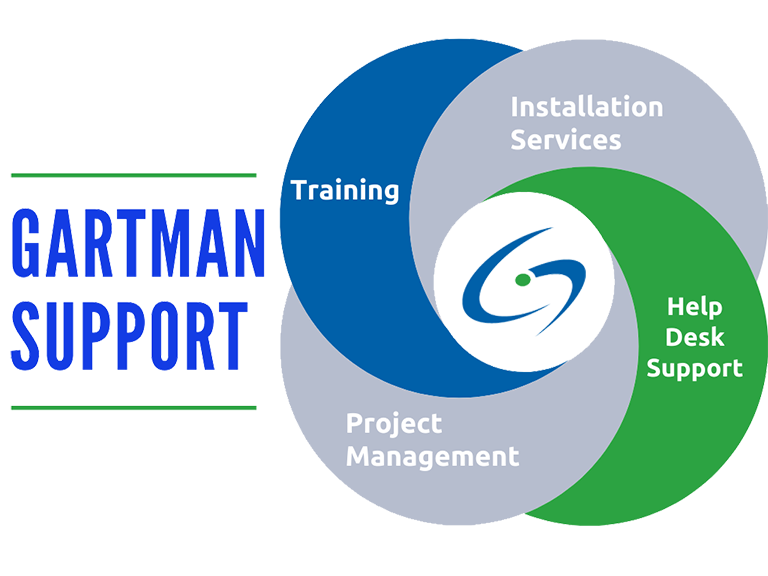 Extensive time and resources are devoted to ensuring the information is up to date and relevant. "Our goal is to provide our customers with a centralized resource built to address almost any question or issue that might arise while using DMS," said Senior Business Analyst Melinda Choate.
Video Training Library
Another component to the Knowledge Base and Wiki outlined above is Gartman's popular video training library. This includes a wide-ranging selection of videos covering topics such as DMS release overviews, procedural instructions, file maintenance training, and beyond.
Each video training series also includes a PDF workbook with a complete video transcript to reinforce the materials. The workbooks also cross reference live links back to applicable materials presented in the video that are available in the Software Wiki.
Don't see the video training your company needs? Gartman's Training department is happy to field requests to produce customized training and procedural videos outside of what is currently available. This has proven to be an excellent, long-term resource for several Gartman customers. Once produced, they are housed on an individual, secure website for ease of access. More information regarding custom services can be found at this end of this blog post.
Gartman Help Desk
Yet another very important service is Gartman's online Help Desk. This technical support ticketing system ensures customers are kept well informed of the status of each request. All help desk activity is notated via an interactive format which also allows customers to add additional notes or attachments. Customers can expect communication each step of the way, including notification upon resolution of the matter.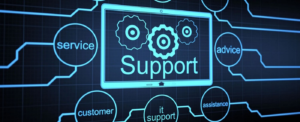 The Help Desk can also be used to initiate custom programming requests to accommodate the unique business requirements of our customers. While it's standard for our competitors to only meet on an annual basis to define enhancements – Gartman customers know and trust their individual needs and requests are always welcome.
Around the Clock Support
Working in tandem with the Help Desk is Gartman's 24-hour, in-house software support team, available for emergency situations outside of business hours.
Above and Beyond – Customized Support and Services
Gartman offers an extensive array of more specialized service and support options. A perfect way to maximize investment in the Gartman DMS solution – highly customized training, consulting, and development is available. Quite simply, flexibility in meeting the needs of our customers is ALWAYS a priority.
In addition to the aforementioned training videos and custom programming options, Gartman also offers in depth software audits conducted on site by a member of our Business Analyst team. Many customers have found this service to be invaluable in their day to day application and long-term use of the Gartman DMS platform.
Want to learn more about all the of resources, support, and services outlined above?